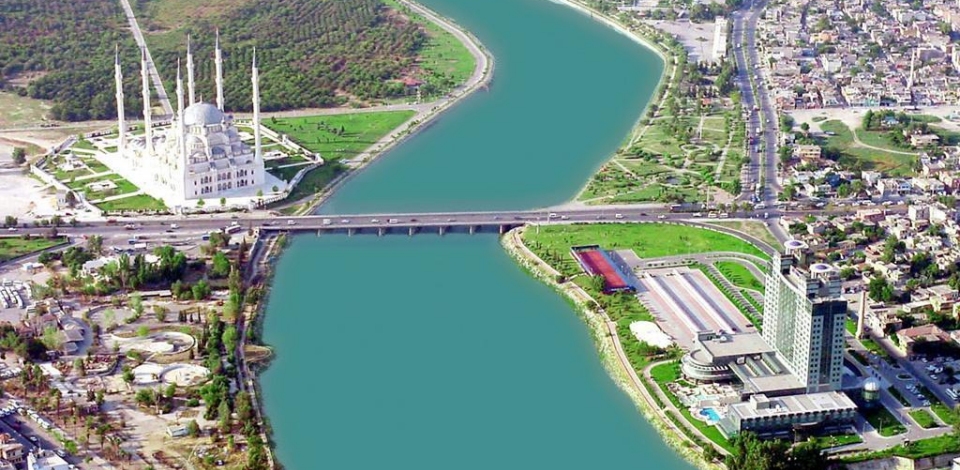 ADANA CITY GUIDE

With a history dating back to 6000 BC, Adana is one of the oldest settlements in Anatolia and is the fourth largest city in Turkey. Interest in the city is not only due to its collection of historical sites, but it is also renowned as a thriving, modern region. Its population boom (now 1.5 million) can be attributed to its fertile plains, rivers and highlands, which have created a major textile industry, and the city is also an importing trading centre for gold.
History
Adana,founded on the delta of the Seyhan and Ceyhan rivers, dates back to 6000 BC. The area has had a long string of rulers, starting with the Luvi Kingdom from 1900 BC (a branch of the Hittites), through a succession of Hittites, Phrygians, Assyrians, Persians, Seluicuds and Byzantines. There was an on-off struggle between the Greeks and Persians, which lasted 1000 years, which ended once the Romans came in the 1st century BC. The city first became an important trading centre under the Romans. Following the age of Islam, which began in 638 AD, there were then the Egyptian Mamelukes, the Ramazanogullari (Turks), and the Ottomans who captured the city in the16th century. Adana has been given the following names in order Uru Adania -Adad -Adanus -Ezene -Batana -Erdena At Last Adana has occupied a place in the formal enrolments since 1872 and was registered.
Climate
With high mountains and low-lying plains, Adana's climate varies depending on the geography. The climate of the plains is typical of the Mediterranean, with hot dry summers and mild wet winters. The coldest month is January (average temperature 9ºC) and the hottest is August (average 28ºC).
Museums
The Archaeological Museum of Adana
The Ethnographic Museum
Ataturk Museum
Misis Mosaic Museum
Ruin Places
Anavarza Ruins
Misis (Mopsuhestia) Ruins
Tufanbeyli Şar (Komana) Ruins
Yumurtalik Ayas (Aegae) Ruins
Karatas Magarsus Ruins
Aladag Akören Ruins
Tasköprü (Stone Bridge)
Religion Tourism
Ulu Mosque And Kulliye (Ramazanoglu Mosque, Center)
Yag Mosque (Former Mosque, Center)
Hasanaga Mosque (Center)
Hoskadem Mosque (Kozan)
Kurtkulagi Mosque (Ceyhan)