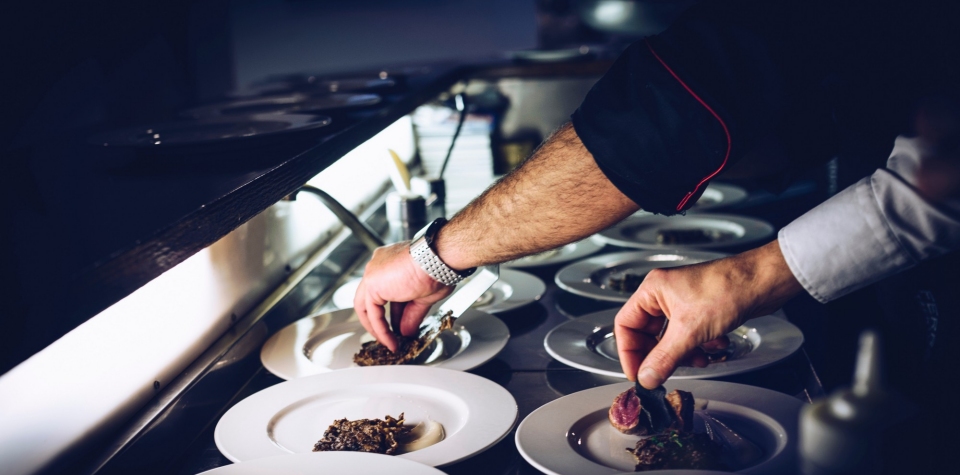 THE UNIVERSAL DECLARATION
OF THE ART OF CUISINE !


Honesty and justice without discrimination to all, race, colour, sex, social group and ethnicity.

Not to smoke and consider the cleanliness of the body and soul.

To portray obedience to the hierarchy of chefs working under.

No single person is the ultimate at what they do. Hence, there is always more to be learned. Work towards learning something every day.

To know one's profession entirely, to have the ability to use all knowledge and skill.

Hygiene. Always to apply the number one rule of the kitchen.

Knowledge that is concealed is not knowledge. Hence, there is no such thing as a trade secret.

To complete all jobs and responsibilities in the best way possible.

Not to betray ones profession.

Not to produce to customers that which you shall never eat.

To use the freshest ingredients.

When working in a team follow the principle of "one for all and one for all".

To breed man for profession, not the profession for the man.

To determine a strategy and goal and work while in a team toward this goal.

Remember, first impressions reflect personal characteristics. Maintain personal and environmental hygiene (including uniform).

Work only under suitable and appropriate conditions and environments.

Acknowledge all world kitchen cultures and ideas new or old.

Allow vacations for all employees.

The beautiful thought of beautiful produce should be no other than the beautiful produce of beautiful thought....these articles under the declaration of the art of cuisine have been formulated by chef ALI KIDIK.