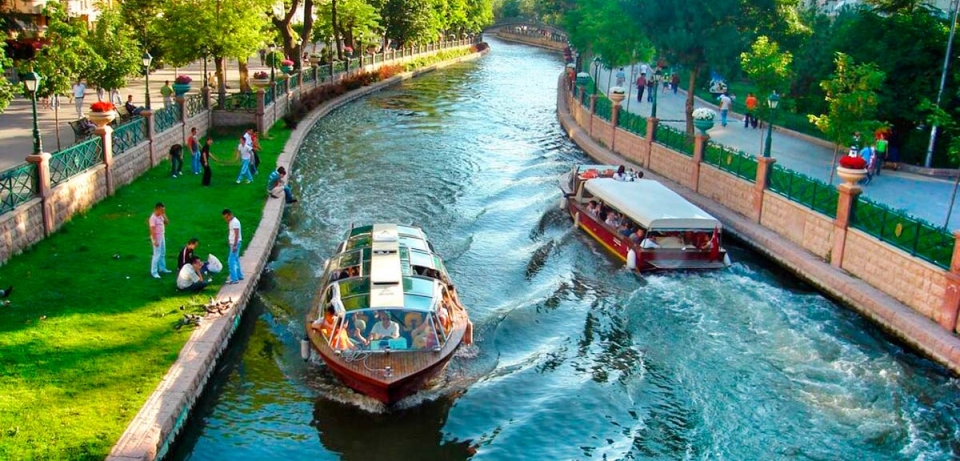 ESKISEHIR CITY GUIDE

Eskişehir was founded in 1000 BC by Frigs at the banks of the Porsuk River. The city is located at a major crossroad of Turkey. World wide famous historical personalities like Yunus Emre and Nasrettin Hoca (Hodja) was from Eskişehir. Eskişehir is also famous by meerschaum craftsmanship and hot spring waters which cures various diseases.
Besides the cultural riches, Eskişehir is planning to become a tourism attraction center with its natural riches, food varieties and shopping possibilities.
Sites of Interest
Fidanlık, Musaözü, Mestan Pınarı, Kalburcu, Çatacık, Şoförler Çeşmesi and Madensuyu forest recreation areas, Çardak and Gümele hot springs, Midas city and Yazılıkaya, Pessinus, Seyitgazi Nekropolü, Seyitgazi and Sivrihisar castles, Seyit Battal Gazi and Kurşunlu complexes, Alaeddin, Bardakçı village, Hoşkadem, Kurşunlu, Hamamkarahisar and Kılıç Mescit mosques, Sivrihisar and Gecek Village Grand Mosques, Yunus Emre and Şeyh Edebalı mausoleums, Himmet Dede, Alemşah and Hoca Yunus vault tombs, small mosques of Mülk and Hazinedar villages, Seyitgazi Inn (caravansary), Eskişehir Archeology, Eskişehir Ethnography, Eskişehir Atatürk and Culture, Yunus Emre, Seyitgazi, Yazılıkaya Open Air, Pessinus Archeology Museums.