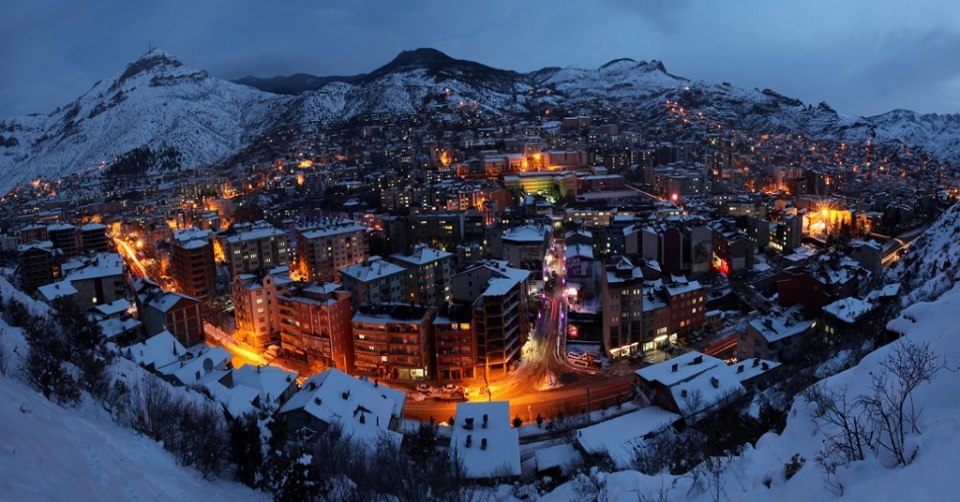 GUMUSHANE CITY GUIDE

History of Gümüşhane, a transition region between Eastern Anatolian and Black Sea Region, reaches till to the 1500s B. C. It was founded on the historical trade road between Trabzon and Iran. It is a natural break point within fruit gardens and wild roses, between Trabzon and Erzurum. It is one of the richest cities of Turkey in connection with plateaus.
Sites of Interest
Pulur tumulus, Canca, Kov, Keçi, Edire, Akçakale, Kodil,Bayburt, Satala, Avliyana and Ardasa castles, Hutura Hagios Georgios and Panaghia monastry churches, Pavrezi Chapel, Bayburt Kale, Varzahan and Haşara churches, Çakırkaya Kaya Church, Hart, Xanta, Varzahan and Satala city remains, Bayburt Grand Mosque, Süleymaniye, Küçük, Pulur (Gökçedere) and Kutluk Bey mosques, Yakutiye, Museviye, Mahmudiye and Pulur old theological schools (medrese), Zigana Inn (caravansary), Taşhan (Bazaar), Tohumoğlu, Korgan and Gümüşkaya bridges, Şehit Osman Mausoleums, Old Gümüşhane.