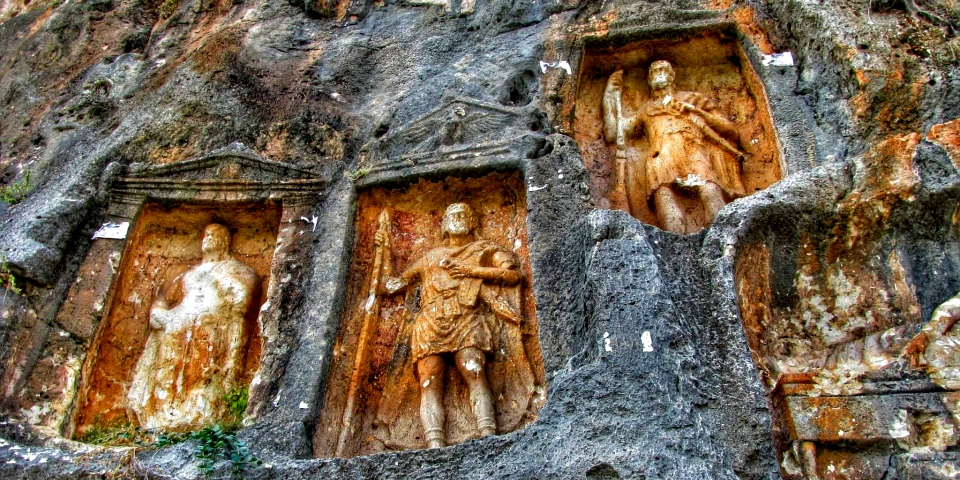 ICEL - MERSIN CITY GUIDE

Mersin that an important harbour city at East Mediterranean shore, offers every possible activities to travellers with streets overshadowed by palms, city park, modern hotels, ruins near the city, numberless beaches. Moreover city remembered in history with the name of Saint Paul (he is from Tarsus) and with areas between Alanya and Mersin that was given from Mark Antuanious as a marriage gift to cleopatra.
Nearly 108 kilometre lengths of Mersin shores composed from naturel beaches. These beaches preferred because of their thin sands and cleanness, and their suitability for underwater hunting. Kulakköy, Taşucu, Susanoğlu, Kuruçay, Lamas, Yemişkumu, Kız Kalesi, Çeşmeli, Ören, Balıkova, İskele, Yenikaş, Ovacık, Büyük Ecelive and Anamur Beaches are some of that beaches. For whom fond of history and archaeology there is Viranşehir (Pomeipolis) which city built on area that area was continuous settlement place since Neolithic Age, and city is an roman city built at Rome Period.
City was Papacy in Christianity Period, than destroyed by an earthquake at year of 525. Necropolis (graveyard), theatre, public baths, water canals, temple ruins are exist. Eski (old) Mosque is an important building remains from Ottoman Period (1870). It was restored at different times. Rome Public Bath hosts big amount of visitors with it's interesting mosaics.
Sites of Interest
Gümüşkum, Çamdüzü, Erdemli Çamlığı, Pullu, Karaekşi, Karabucak and Bahçeyeri forest recreation areas, Cennet (paradise) and Cehennem (hell) cavities, Narlıkuyu cave, Eshab-ı Kehf (seven sleepers) cave, Gözne, Fındık Pınarı, Namrun and Sorgun plateaues, beaches at Erdemli, Silifke and Anamur, Pompeiopolis, Tarsos, Neopolis, Krykos, Kilindria, Selevkeia and Anemurion antiquity city ruins, Kleopatra Gate, Anamur, Meydancık, Kız, Mut, Silifke castles, Alahan Monastery, Hoghia Thekla basilica, Uzuncaburç, Akkale, Gözlükule settlements, Tarsus Mosque, Lal Ağa Mosque, Erdemli, Silifke, Tarsus and Narlıkuyu Mozaic Museums.