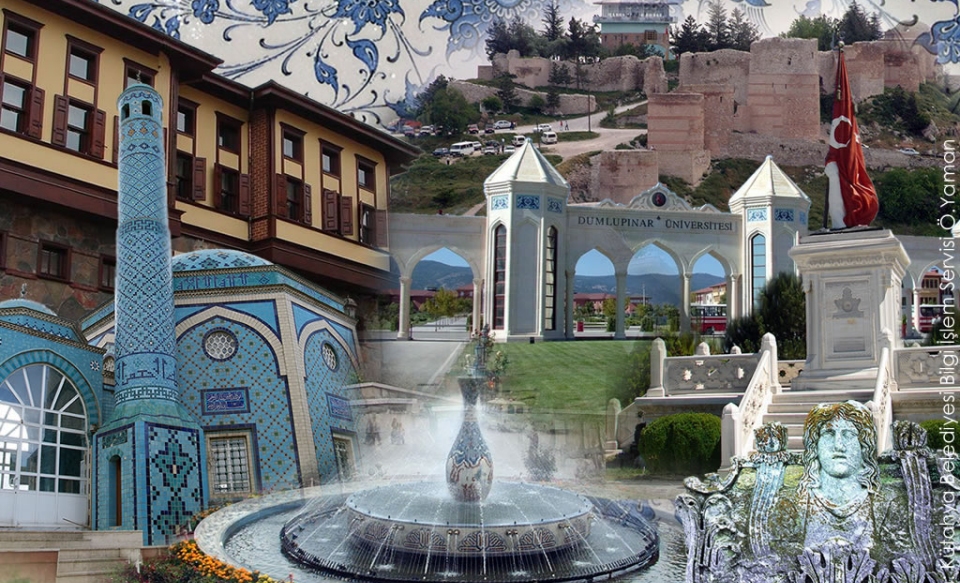 KUTAHYA CITY GUIDE

Kutahya represents a potentiality for tourism with its developing industry, underground sources, university, thermal sources, hand crafts and history. While visiting Kutahya do not forget that ....
The first gold exchange market in the history had been established in Aizanoi, (Kutahya) The first porcelain museum in the world is in Kutahya, The most effectively and successfully protected antic city of Anatolia is Aizanoi, Evliya Celebi was from Kutahya. The first collective labor agreement had been signed in Kutahya,The thermal sources of Kutahya are cure for thousands of illnesses.
Sites of Interest
Çamlıca, Murat Dağı, Hisarlıktepe, Ebem Çamlığı, Gölcük Highland and Nafia Spring forest recreation areas, Harlek, Yoncalı and Mt. Murad hot springs, Aizanoi antique city ruins, Kütahya Castle, Vacidiye old theological school (medrese), Grand Mosque of Kütahya, Yakup II Bey, İshak Fakih and Molla Bey mosque complexes, Balıklı, Kurşunlu, Dönenler, Arslan Bey (Meydan), Hisarbeyoğlu Mustafa (Saray), Takvacılar, Karagöz Ahmed Pasha, Lala Hüseyin Pasha and Ali (Alo) Pasha mosques, Grand and Small Bazaars, Küçükhamam (bath) and Lala Hüseyin Pasha Bath, Kütahya Museum, Dumlupınar Monument.