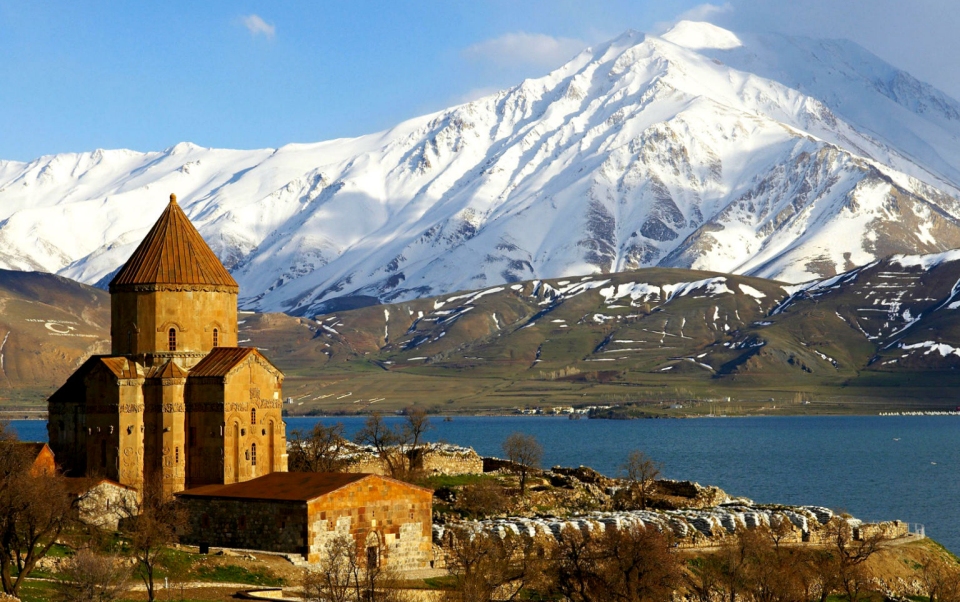 VAN CITY GUIDE

Van and its environment had been a popular center of population because of its geographical structure, and because of reason a number of civilizations had lived here. Van used to be the capital city of Urania State. It had been controlled by Hurrines, Hittites, Persians, Meds, Seljuks and Ottomans till today.
Lake Van is the most important tourism center of the Eastern Anatolia with the Akdamar Church, the castles in the region, with its cat, and with its geography that provides many tourism activities.
Sites of Interest
Shores of Van Lake, Akdamar Island, Bendimahi water fall, Horhor Spring, Toprakkale (Earth Castle), Van, Norgüh (Norkuh), Hoşap and Körzüt castles, Akdamar Church, Grand Mosque of Van, Hüsrev Pasha and İzdişar Mosques, Halime Hatun vault tomb, Hoşap Bridge, Van Museum.